Important Dates and News
New Reopening Guidelines
This Month we have so much that is new and exciting. Important dates and events, and of course what Utopia is doing to keep you and the team of Utopia safe during these uncertain times.
We are excited to Announce that Jasmine has Advanced to a Level 3 stylist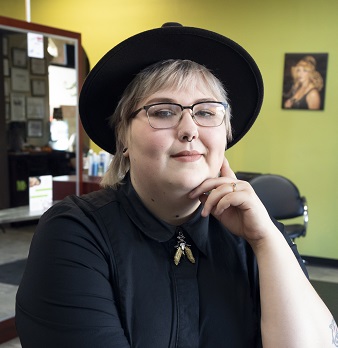 All of Jasmine's advanced training and commitment to Utopia, her co-workers and her guests has been amazing over the last year. We ask you to help us Congratulate her on her advancement
This marks our 6th year participating in Taste of Style PDX 
We are excited to support this amazing creative vision that supports The Angel Hair Foundation 
Utopia Will be Closed Thanksgiving and the Friday following to allow the team to spend much deserved time with their family. We will be scheduling appointments Monday – Wednesday Prior to accomodate everyone, and will return on Saturday
---
HERE ARE THE APPOINTMENT GUIDELINES FOR REOPENING AT Utopia Salon & Day Spa: We can all do our part to prevent the spread of illness in our community. You can help by staying home/rescheduling your appointment if you are feeling sick or have a temperature of 100.4 or more. Symptoms may appear 2–14 days after exposure and include fever, cough, and shortness of breath. If you are healthy, we look forward to seeing you with your protective face mask! If you cannot comply with these guidelines, we will need to reschedule your appointment What we are doing:
Employees will receive a temperature check prior to entering premises
No Employees nor guests will be permitted on the premises if they have COVID-19 symptoms
All equipment used by a service provider will be sanitized between guests
Clean/sanitized capes, towels and smocks for each guest
Employees will wear a new apron or smock for each guest
Stations will be at least six feet apart
Doors, exits, bathrooms and all common areas will be sanitized on a regular basis
Employees and guests will wear protective face masks
The number of guests on premises will be limited
What you will do:
All guests will arrive showered with clean hair (within 3 hrs of appointment) and fresh clean clothes
All guests MUST wear a face mask
Guests will be served by appointment only
Guests will be greeted at the entrance, temperature will be taken, and we will ask you to sign waiver
If the salon is at capacity, guests will receive a text when they can enter the premises, as you may be waiting in your car or outside
Limit personal items to only essential keys, phone, payment.
1 guest per service provider, no kids, friends, family members
We are required to place a cloth over your face while shampooing
We will NOT blow dry or styling hair at this time. We do not want to take any chances blowing germs around
No persons will be allowed to sit in the waiting area
Guest will be expected to wash their hands or use sanitizer upon entering the salon
Do not take retail off the shelf, we will assist you with your home care needs
Please understand that due to the extended time between services and any at home treatments whether nonprofessional or professional, may result in unpredictable results. We may require extra time, products, and costs to provide the best service possible. Thank you for your patience, support and understanding with these new reopening guidelines.
Refer a Friend!
Who doesn't love a Discount? Refer a friend, co-worker or family member and you both receive a gift
Don't forget to follow us on Facebook, Instagram and Twitter for specials and contests this month
Don't Miss out on these Awesome Specials
360-573-4806